Don't Let Her Go Hungry This Pesach: Join The Kimcha D'Pischa Campaign of the Gedolei HaDor
$21,064 of $50,000 raised
raised by 422 people in 3 years
Donate
Verified campaign
Campaigns bearing the verified badge have submitted documents testifying legitimacy of their cause. The Chesed Fund has vetted these documents as authentic.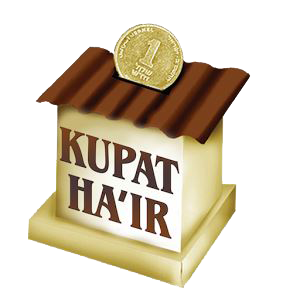 It's once again the time of year to remember the families who suffer during Pesach. While most of us busily prepare, there are many who will wear shabby clothes, in drafty homes, with little to eat during the holiday.
Kupat Ha'ir's unique application & screening process helps them to hand-select thousands of the most impoverished & needy orphans, widows, and talmidei chachamim living in Israel.
Joining this year's Kupat Ha'ir Kimcha D'Pischa campaign is your chance to do the highest level of tzedaka: giving anonymously, while maintaining the dignity of the family during this sensitive time.
--
Rav Chaim Kanievsky's powerful bracha for donors: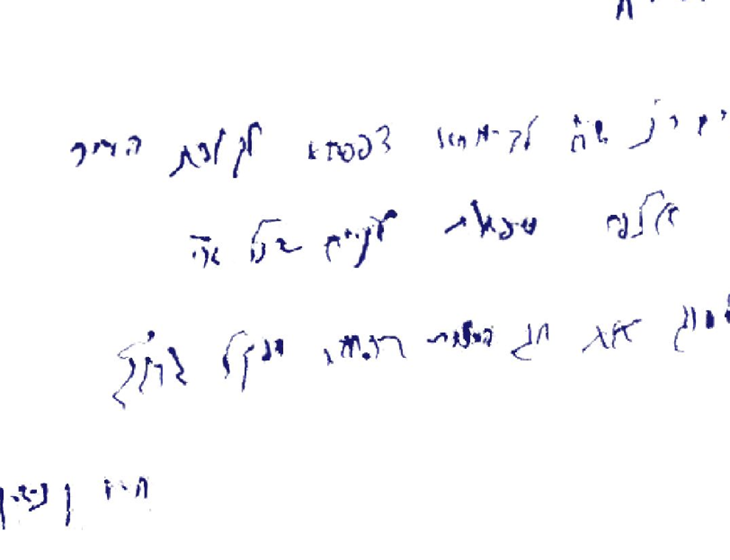 "Those who contribute 250 shekels to Kimcha D'Pischa of Kupat Ha'ir to support thousands of needy families throughout Eretz Yisrael will merit to celebrate ChagHaMatzos with plenty and with ease, both spiritually and physically." – (signed) Chaim Kanievsky
Those who give $72 or more will have their names added to a special prayer list. On Erev Pesach, a tremendously powerful time, Rav Kanievsky will say tehillim. Directly after tehilim he will hold the list of those who donate here in his hands, and pray that they be rewarded for their generosity.
--
This is your opportunity give Kimcha D'Pischa through a trusted tzedaka organization backed by the Gedolei HaDor, to families who are truly needy and living in Eretz Yisroel.
The gedolim ask that donors give significant amounts, so that this massive campaign can succeed in helping as many poor families as possible.
This is a state of emergency. The choice is clear.

This year, while you sit at your seder table, know that somewhere a child is eating because of you.
Contributions can also be made to Kupat Ha'Ir Foundation # 7054.
;
;
$21,064 of $50,000 raised
raised by 422 people in 3 years
Donate
Created by
Kupat Ha'Ir
March 2018
Contact this campaign
TELL OTHERS To GIVE!
Donations
Judah Z Lowy donated
3 weeks ago
$36.00
David Kahan donated
1 year ago
$60.00
In memory of Menachem mendel ben chaim zisa Dina bas r zev aryeh Yissocher Dov ben efraim shimshon
Anonymous donated
1 year ago
£10.00
Anonymous donated
1 year ago
$52.00
In memory of reuven chunu ben menachem david
Elu Sebbag donated
1 year ago
₪260.00
In memory of Freda bas mordechai chaim
Anonymous donated
1 year ago
$72.00
Esther donated
1 year ago
$95.00
In honor of Dina bas shifra, raizel bas shira chana
Esther donated
1 year ago
$190.00
In honor of Dina bas shifra, Raizel bas shira chana
Anonymous donated
1 year ago
$720.00
In memory of Yehudis Devorah Bas Dovid Tzvi
Sholom Levinson donated
1 year ago
$50.00
In memory of Mordechai Turner
Anonymous donated
1 year ago
$100.00
Anonymous donated
2 years ago
$200.00
In honor of Aharon Nosson ben Leah Raizel
Anonymous donated
2 years ago
$1.00
Anonymous donated
2 years ago
$7.00
Anonymous donated
3 years ago
$36.00
Tali donated
3 years ago
£25.00
Anonymous donated
3 years ago
$5.00
Kenneth Black donated
3 years ago
£5.00
Anonymous donated
3 years ago
₪2.00
Leor Gabbai donated
3 years ago
$18.00
In honor of Saving me from devastation yesterday
Anonymous donated
3 years ago
$13.00
Jacob Jessica James Linda donated
3 years ago
$10.00
In honor of Lamara and Ruven Moseshvili
Anonymous donated
3 years ago
$5.00
MIN JIN-KI donated
3 years ago
$18.00
Eliezer Abish donated
3 years ago
$140.00
In honor of Shlomo ben Boruch
Anonymous donated
3 years ago
$10.00
Anonymous donated
3 years ago
$18.00
Anonymous donated
3 years ago
$36.00
Rochelle Rubinstein donated
3 years ago
$18.00
In memory of Rochel bas Yaakov
Anonymous donated
3 years ago
$10.00
Hesh Plonchak donated
3 years ago
$18.00
In honor of My Grandchildren
Anonymous donated
3 years ago
$10.00
Anonymous donated
3 years ago
$118.00
Anonymous donated
3 years ago
$205.00
Anonymous donated
3 years ago
$52.00
Anonymous donated
3 years ago
$18.00
Menucha donated
3 years ago
$18.00
In honor of Mashiach yaakov Ben abram and menucha
Gilbert Artman donated
3 years ago
$18.00
In memory of Odette bat Sarah and Aron Moshe ben Sarah
Anonymous donated
3 years ago
$72.00
Anonymous donated
3 years ago
£7.00
Isaac Levy donated
3 years ago
$100.00
Anonymous donated
3 years ago
$18.00
In honor of Esther Mirel bas Dina & Shlomo ben Pessel
Anonymous donated
3 years ago
$100.00
Gary A.Gast donated
3 years ago
$18.00
In honor of Jzchog ben Avrohom
Anonymous donated
3 years ago
$18.00
In memory of Chaim Moshe ben Avraham, Batya bas Shalom Shachna, Yitzchok ben Shlomo, Chana bat Chaim
Anonymous donated
3 years ago
$101.00
In honor of sarah bat rivka
Anonymous donated
3 years ago
$9.00
Anonymous donated
3 years ago
$54.00
Anonymous donated
3 years ago
$20.00
Aryeh Forman donated
3 years ago
$18.00
Anonymous donated
3 years ago
$18.00
Anonymous donated
3 years ago
$18.00
Anonymous donated
3 years ago
$18.00
Abo Yakubov donated
3 years ago
$36.00
Anonymous donated
3 years ago
$18.00
Anonymous donated
3 years ago
$100.00
Nahum Meir donated
3 years ago
$18.00
Vivian Corey donated
3 years ago
$20.00
In honor of Pesach ben Avraham and Yosheved bas Yosef
Anonymous donated
3 years ago
$36.00
Anonymous donated
3 years ago
$144.00
Anonymous donated
3 years ago
$2.00
Alan N Finkelstein donated
3 years ago
$36.00
In honor of Elena Alvarez Finkelstein
Anonymous donated
3 years ago
$72.00
Anonymous donated
3 years ago
$18.00
Anonymous donated
3 years ago
$18.00
Zach Goldschmiedt donated
3 years ago
$90.00
In honor of Leeann's graduation from school
M Assis donated
3 years ago
$18.00
In memory of Abraham Ben Garaz
Andrew Dube donated
3 years ago
$250.00
Anonymous donated
3 years ago
$18.00
Joseph And Brenda Schwartz donated
3 years ago
$50.00
Anonymous donated
3 years ago
$18.00
Anonymous donated
3 years ago
$18.00
Anonymous donated
3 years ago
$18.00
Arthur donated
3 years ago
$18.00
In memory of my Zeide
Anonymous donated
3 years ago
€50.00
Rivka L Goldman donated
3 years ago
$36.00
Anonymous donated
3 years ago
$17.00
Larry Zier donated
3 years ago
$72.00
Serge Otmezguine donated
3 years ago
$180.00
Meir Malinsky donated
3 years ago
$5.00
Yehudis Taffel donated
3 years ago
$36.00
Anonymous donated
3 years ago
$18.00
In honor of Shaoul Ben Chaviva
Anonymous donated
3 years ago
$5.00
In honor of chana bas yehudis
Anonymous donated
3 years ago
$18.00
In honor of R zev Ben r Moshe dov
Harold Weber donated
3 years ago
$18.00
In memory of r meir bn r chanoch
Anonymous donated
3 years ago
$10.00
In memory of Grigoriy Bakaleynikov
Sheina Shapiro donated
3 years ago
$180.00
Anonymous donated
3 years ago
$18.00
In honor of Michael yehouda ben mira messodi
Anonymous donated
3 years ago
$5.00
Yitzchok Tashker donated
3 years ago
$36.00
Anonymous donated
3 years ago
£5.00
Happy Weinstein donated
3 years ago
$72.00
In honor of עקיבא בן פאיה
Anonymous donated
3 years ago
$5.00
Shimon Altmann donated
3 years ago
$10.00
In honor of Nesanel Chaim ben Chano Brocho
F donated
3 years ago
$1.00
Anonymous donated
3 years ago
₪250.00
James Frohwein donated
3 years ago
$700.00
In honor of Tonia Frohwein
Nir Kedar donated
3 years ago
₪180.00
Clayton Munson donated
3 years ago
$20.00
In memory of Gary Munson
Anonymous donated
3 years ago
$101.00
In honor of refuah shelaimah Duvid ben Perel Rivka
+ See more

Free Fundraising for Jewish Causes
0% Commission
Easy 3 Minute Set Up
24/6 Customer Service
Start Your Campaign Now
0% Commission
Easy 3 Minute Set Up
24/6 Customer Service